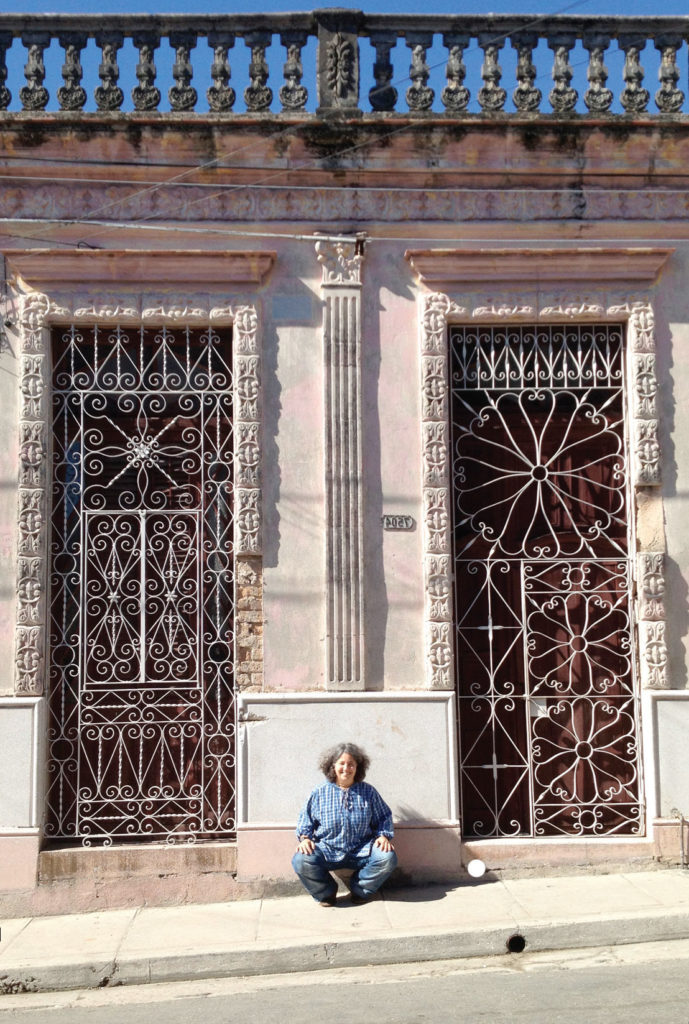 I was brought up in the heart of Matanzas, in a home from which my family ran a music academy. Classical European and Cuban music were part of my day to day life, with the Afro-Cuban religious celebrations filling the streets with the sounds of their music.
When I left to study in La Habana, I embarked on a journey to find my own musical language, a quest that took me many years. Classical and Afro-Cuban music was already in my veins. I then discovered contemporary music and studied composition at the Instituto Superior de Artes.
In La Habana I performed my first contemporary pieces and started on a path of free improvisation with actors, dancers and other musicians.
It was then that I met Flora Lauten, director of experimental theatre in La Habana, an encounter that had a profound effect on my life. For ten years I worked with Flora in her theatre company, Teatro Buendía, composing and directing live music for the theatre plays, with which we travelled throughout Europe and Latin America. I arrived in London, where I found a second professional and personal home, with the challenges of a new culture and a new language and the intensity of a cosmopolitan musical world. I have played my music in venues such as the Queen Elizabeth Hall, Riverside Studios, the Purcell Room and Ronnie Scotts.
Jazz found its way through my ears and into my heart. I played with talented jazz musicians in many Latin Jazz bands and my love for a contemporary free musical expression grew further. Multiculturalism opened the idea of diversity and helped me erase the barriers between classical, contemporary and popular/folkloric music, jazz or minimalism. 
All new influences converged and were melded together with my classical and Afro-Cuban upbringing to form a new personal musical fabric. Finally a new personal voice was born.